Buy Now and Pay Later
with Klarna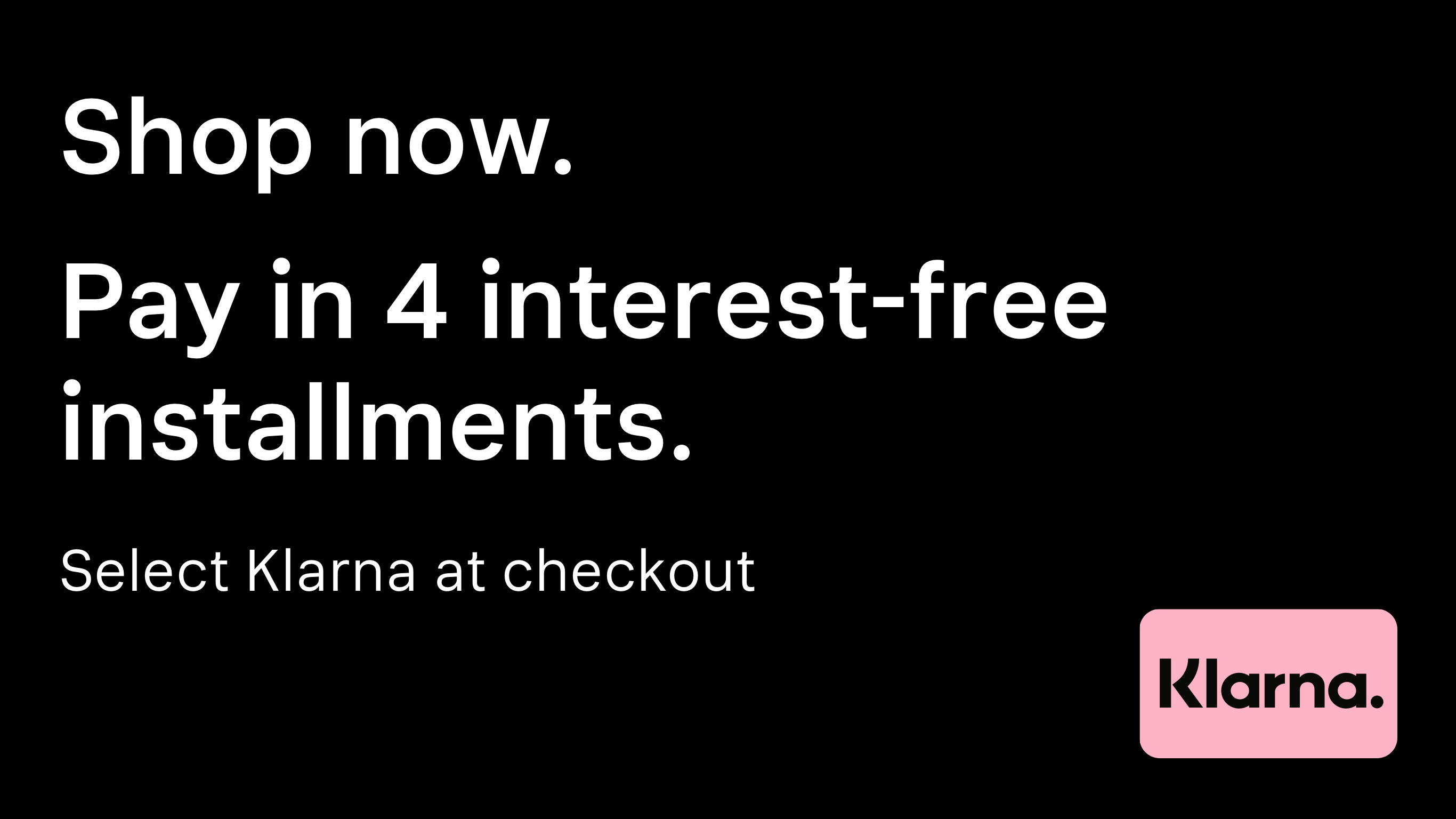 Klarna is a global payments provider that works with retailers to give customers the smoothest online shopping experience by providing unique payment options and superior customer experience. Klarna has 2,500 employees around the world and is leading the way for alternative payments by serving 60 million consumers and 130,000 merchants. Learn more.
How do I pay in 4 interest-free installments?
Select 4 interest-free installments to split your purchase into equal payments, charged automatically every two weeks beginning at the time your order is confirmed (usually the shipment date). No bills are sent - you can simply sit back, relax, and enjoy your purchase. View complete terms
How do I pay later in 30 days?
If you're eligible to pay later in 30 days, you can try your order before you buy it. No upfront payment is due and your order will be shipped as normal. Once your order has shipped, you'll receive an email with instructions to pay.
Is there a fee to pay later in 30 days or in 4 interest-free installments?
There are never any added fees or interest when you pay in 30 days or in installments through Klarna.
What is monthly financing through Klarna?
Monthly financing is available when you choose to open an account with Klarna at the time of checkout. This affordable and highly flexible open-end line of credit is issued by WebBank in partnership with Klarna, and it allows you to pay for your purchases over time and can be used anywhere in the Klarna merchant network. View complete terms.
Will this affect my credit score?
Pay later in 30 days and in 4 interest-free installments will not affect your credit score.
Monthly financing applications will take credit score and credit history into consideration when determining if the application is approved.
LIKE, FOLLOW AND REVIEW
Every Like and review is important to us and helps us grow.
VIDEOS, PICS AND MORE
Check out our social media posts to stay updated with the latest company news, photos, videos, and much more.
FREE GIVEAWAYS
Share your best before and after photos and videos on social media channels i.e Facebook, Instagram, Pinterest, or Twitter. We have quarterly give-aways. Tag us as @toolboxwidget and use #toolboxwidget when posting.